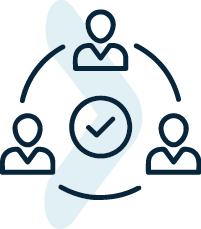 About us
We're here to help you with all things accounting.
With over 20 years' experience, we're knowledgeable and stay across all industry trends. We're passionate about creating innovative and practical solutions by offering professional, quality service, and the ability to be exceptionally responsive to your needs.
From tax returns, budgets, and financial statements, through to tax compliance, cashflow management and submitting GST returns; Lance, Sue, Wendy and Jane make everything as simple as possible, so you can focus on running your business or looking after your personal portfolio.
Our team specialise in all trade industries, from marine accounting, transport businesses, and property investment, and we have the expertise and experience to help you no matter your industry or organisation.
We get that accounting is more than just numbers on the page, it impacts all areas of personal and business portfolios.
We work with you to create your business strategy, always with your future in mind.
We work collaboratively to identify your goals implementing the best systems that work for you.
We go beyond the numbers!