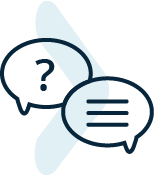 Business Advice
For when you need more than just a calculator!
Our advice is focused on adding value to your business with fresh thinking and data-driven planning. We take the time to understand your business, talk through your goals and challenges, and tailor unique, individualised strategies to help guide you on the path to success.
With expert advice and innovative solutions, we focus on long-term strategy, big-picture thinking, pricing, margins, and problem solving. Come and have a chat with us and find out how, together, we can grow your business.